Struggling To Leverage Social Media For Your Business? Social Media can be a powerful tool for growing your business, but it can be a bit overwhelming. What platforms should you have a presence on? What must you say to engage and convert prospects? How often do you have to post updates? Should you outsource management of your social media accounts? These are all questions that business owners grapple with as they try to use Social Media to their advantage. Below are some considerations that you may find useful to help you decide where to establish a social media presence for your business and 3 tips on how to manage that presence without getting overwhelmed.
What Social Networking Platform(s) Should I Use? | Using Social Media for Your Business
Unfortunately, there is no "silver-bullet" answer to this question. There are many social networking platforms that are used for various purposes and attract different types of users. For example, Twitter is a great micro-blogging platform for short encounters that can be useful in sharing brief updates, announcing service outages/restorations to customers, or referring customers/partners to detailed information on a given topic. Facebook on the other hand is great for extended interaction with stakeholders as it supports longer posts, conversational interactions, and a more immersive experience. Thus, the answer to this question will depend on several factors:
The type of business you have
The stakeholders you're trying to reach/engage (e.g. prospects, customers, partners, employees, etc.)
The social networking platforms those stakeholders use
The activities you want those stakeholders to perform (e.g. read your content, share your content w/ their friends, endorse your business, participate in a contest/promotion, make a purchase, be a brand advocate, etc.)
Your answers to the above will influence the makeup of the social media strategy and campaign you'll need to achieve your business goal. Your business goal may require you to establish a presence on a single social networking platform or it could require you to establish a presence on multiple social networking platforms and to coordinate activities across those platforms and your business website.
I Don't Have Time To Post Updates On Multiple Social Networking Platforms | Using Social Media for Your Business
Business owners struggle to find enough time in a day to help customers, interact with business partners, manage employees, and run their business – let alone finding extra time to engage on social media. Add to that challenge the fact that it's quite easy to lose track of time when engaging in social media and have minutes turn into hours.
1. Get Organized | Using Social Media for Your Business
Once you have a handle on the business goal you'd like to achieve using social media for your business and have a strategy for pursuing that business goal, a good first step is to get organized. Whether you'll be sharing this responsibility with a team or doing it yourself, it's important to outline who will be handling which activities and how those activities will be performed. This can be somewhat informal in smaller organizations, but in larger companies RACI charts and a documented social media policy are a good idea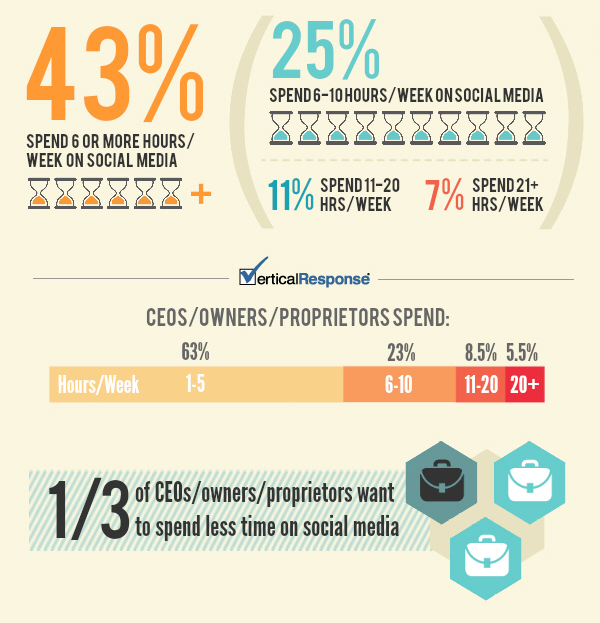 2. Set A Schedule | Using Social Media for Your Business
As with all of your responsibilities, you must set aside time to engage with your stakeholders on social networking platforms. It's OK to time-box this activity as that will encourage you to be more efficient, focused, and productive. It's also important to note the importance of sticking to whatever schedule you define as your stakeholders will expect to hear from you at those designated times, and if your schedule becomes erratic or has long lapses of "radio-silence", you can quickly lose the following and level of engagement that you worked hard to establish. Think of your social networking time as "store hours". Once customers learn your store hours, they'll come to your store during those hours and expect you to be open for business. Now, imagine the impact if you set your store hours, then didn't show up to open your store for several days or weeks. What would happen to your customers? The outcome would be similar in social media if you set a schedule and did not honor it. That being said, the schedule you define (e.g. daily, weekly, bi-weekly updates, etc.) is up to you – the important thing is to be consistent.
Another important factor to consider is that all of your social networking interactions do not have to be real-time. As you'll see in the next section, there are several social networking tools available that will let you schedule your updates to social networking sites. For example, if you normally post updates to Facebook on Wednesday afternoons, but are planning a two-week vacation, you can schedule those updates ahead of time to post on the two Wednesdays that you'll be away – ensuring continuity for your stakeholders.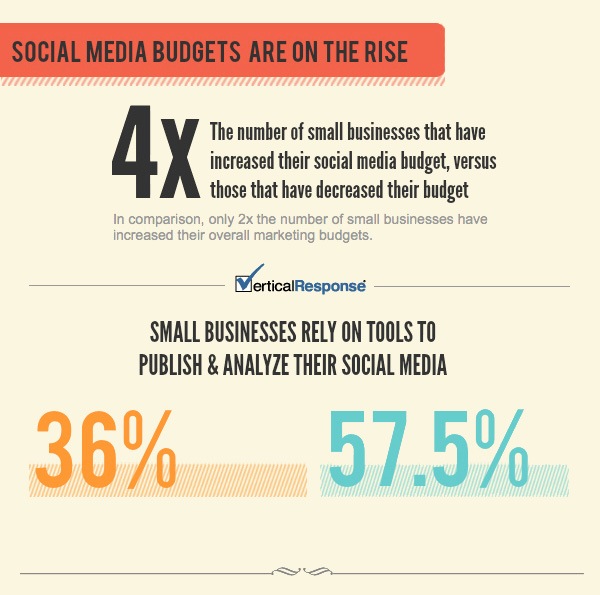 3. Set Smart Alerts | Using Social Media for Your Business
As you start to amass a large following in social media, it's easy to become overwhelmed by the volume of people and posts you must respond to. There are a few key things you should keep in mind for dealing with this.
Your Community Can And Will Help You: As you build an engaged community in social media, they'll often step in to help each other when you and your team are tied up. For example, if you post a solution to a product issue on Twitter and are delayed with another matter before you can share that same information on Facebook, a member of you community may jump in to field customer questions on Facebook and refer customers to the information you shared on Twitter. This behavior can be quite helpful in managing the volume of interactions in social media and should be encouraged and rewarded. That said, you'll also want to monitor these interactions where possible, so you can jump in with additional information and/or corrections as appropriate.
Prioritize Your Notifications: Social networking platforms and the above integrated tools will let you set alerts for important occurrences, but you have to prioritize those notifications – especially as your following grows. For example, on Twitter you can set notifications for various activities including: when your tweets are favorited, when you're followed by someone new, when you're sent a direct message, when you're mentioned in a tweet, etc. If you set all of these, you'll get swamped with notifications and will quickly get overwhelmed. With each social networking platform you'll have certain behaviors that you'll try to encourage and will want to acknowledge and possibly reward. Set your notifications with those behaviors in mind, so you won't miss those key interactions.
Tweets from our world: Cotton Court Twitter
Follow pictures from our Instagram world here: Cotton Court Instagram
If you missed the article you can follow the link to Our Guide to Instagram for Business