As 2017 has to come to an end we look back on all the amazing things our clients have done. Some of the memories and achievements have been so amazing we had to share with you what they have been up to…
Alys Stuart – Together we balance ~~ "The best part of my 2017 was in making the decision to take on staff. Having Tracy an then Bea join me in Together We Balance was the beginning of a major stage of growth for the company. Made easier by working at Cotton Court as all the facilities are in place and renting an extra desk was very simple to do."
Daniel Fisher – Tienda Digital ~~ "Another Christmas comes, another Christmas party, another secret Santa and another year of delivery amazing projects for clients. When we look back and reflect on this year, a few things do stand out.
Relocation
This year we relocated back into the heart (city centre) of Preston to where it all began. Tienda Digital is proud to be in the heat of Lancashire and will continue to grow the digital sector here for years to come.
Awards
This year we came close to winning 'Small Business of the Year' (twice) but missed out to ome amazing winners. We are proud to be finalists in any award as it shows what we do is not only recognised but appreciated. Our very talented Eleisha Cartlidge only went and won 'Employee of the Year' at the Women In Business Awards. This is testimony to her hard work and dedication over the last few years.
TOOLi App
Our client TOOLi was voted the number 1 in the "Top 6 Apps For Tradesmen That Are Revolutionising The Industry" during 2017 which again is great news for not only ourselves for developing the app but for the guys at TOOLi.
Drop App
Tienda Digital worked with our client Drop to develop a new social connect app which has now launched and will be promoted to universities throughout the UK in 2018. The app has the potential to be huge and we will be supporting the guys at Drop to make sure this happens.
retailTRUST
It's always nice to end the year on a high and this one is no different, Tienda Digital has been appointed to develop a mobile app for retailTRUST, a national trade charity that supports everyone involved in retail and the related service industries.
We would like to thank our clients, friends, family, business associates and even everyone who has liked tweeted or shared our social profiles this year. We wish you all the luck for 2018 and beyond."
Roger Singleton – Riscon Solutions ~~ "My yearly highlight was the training of 10 staff at CARE International, an NGO based on the remote island of Tanna in the country of Vanuatu in March 2017. The training content was in Drinking Water and Sanitation system assessment in rural communities. Since that date, the team has undertaken over 50 system assessments and upgrades on the island."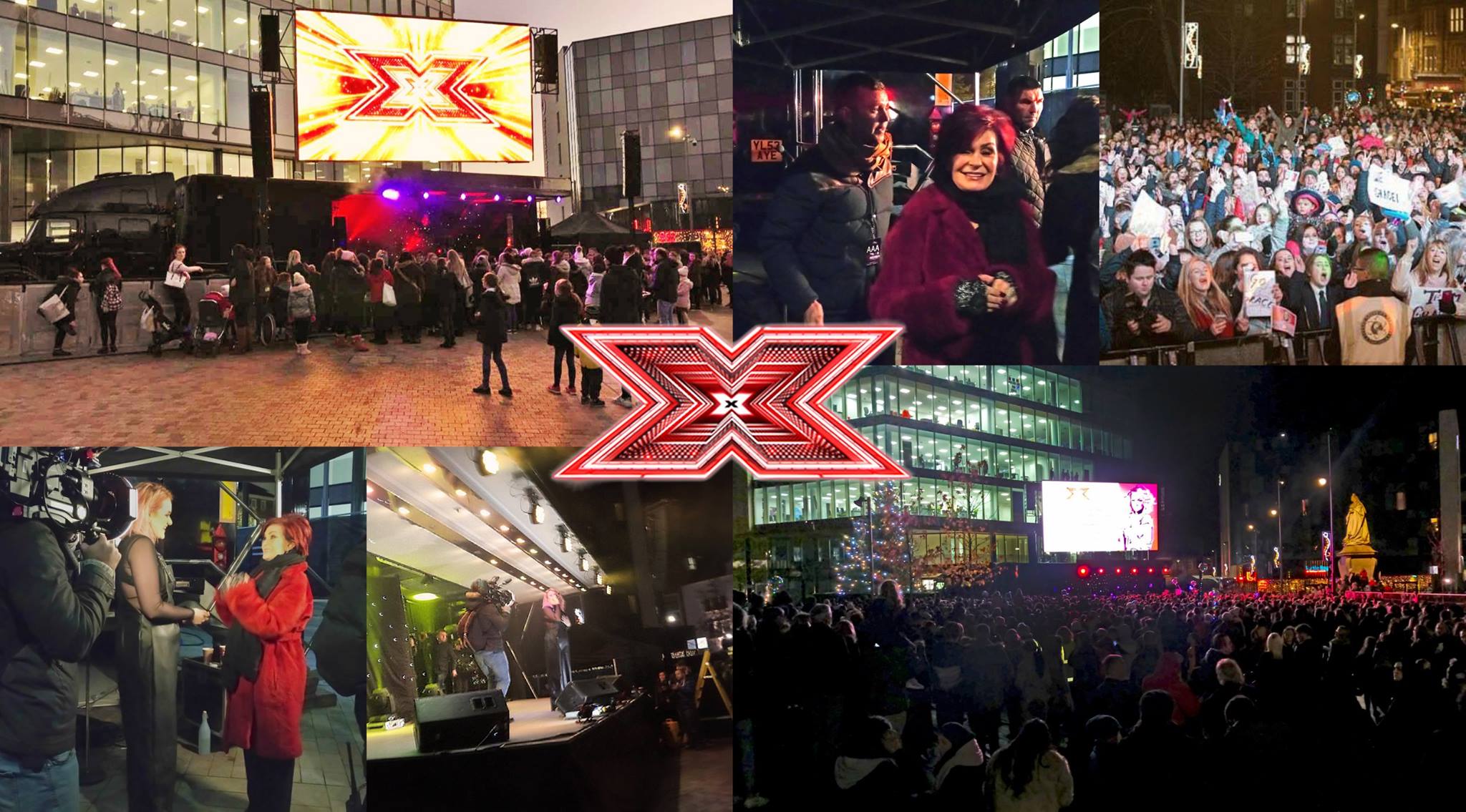 Danny Bee – UK Media And Events ~~ "We have delivered some fantastic events across the country for some of our clients, and being asked to produce Grace Davis's performance in Cathedral Square, Blackburn for the x-factor semi-finals week (in less then 48 hours) was an amazing experience, achievement and honour. To top the event of the outcome and support shown towards Grace was phenomenal!"
Mark Drage – Ambledene ~~ "Ambledene was all about change this year whether that be the new logo or the fact we have added a new gin related monthly newsletter which allows people to see the best tried and tested gins of each month. Our new logo consists of two A's combined to subtly create an 'M' this allowing us to showcase the Ambledene Accountancy Director Mark at the forefront of the business. To top the year off Ambledene Accountancy has helped their clients Vibe Tickets secure immense investments. Vibe tickets allows fans to exchange and negotiate on the price of tickets for live events. It has built a following of more than 70,000 users across eight countries since 2013. The investment will help them potentially become the number one destination for live events for fans across the globe."
Craig Davis – Wise ability ~~ "My personal highlight was earlier in the year 3 of my candidates began work on the same day. This was particularly pleasing as the candidates had worked very hard to develop their skills and overcome their disabilities in order to find full-time employment. All 3 remain in work and have moved to unsupported employment, highlighting their individual capabilities and motivation to succeed."
Jilly Jackson – Digital Touch ~~ "The highlights of the year for Digital Touch have been plentiful, including offering Photoshop training alongside our main Retouching work. This seemed to happen overnight and by chance and though it is not a lucrative part of the business, time is made, because a huge amount of pleasure is gained when sharing knowledge with people who are equally as enthusiastic when exploring the amazing world of Digital Art.
This year we have also taken on another retoucher Luke, who specialises in complex fantasy style artwork. He is incredibly patient with an exceptional eye for detail when taking on any task, making him a huge asset to Digital Touch.
The driving Force for what we do is the positive feedback we receive every single day from our many clients. However, due to the privacy required it is difficult to translate these to valuable online reviews, but nevertheless we still sit proudly in the top 5 of our all-important TrustPilot.
Towards the end of the year, we joined up with the guys at Manchester's Digital Garage, who are assisting with improving our Adwords account and Analytics. Blogging on Social Media and Networking on Business groups have been incredibly beneficial and again Digital Garage will be working with us to maximise the use of LinkedIn as we look forward to generating additional B2B work in the New Year.
This year has been wonderfully empowering and 2018 has been tasked with the challenge of surpassing expectations."
Andy Neale – Global Amigos ~~ "2017 was an amazing year for Global Amigos we: offered work experience, helped with CV's and gave a reference which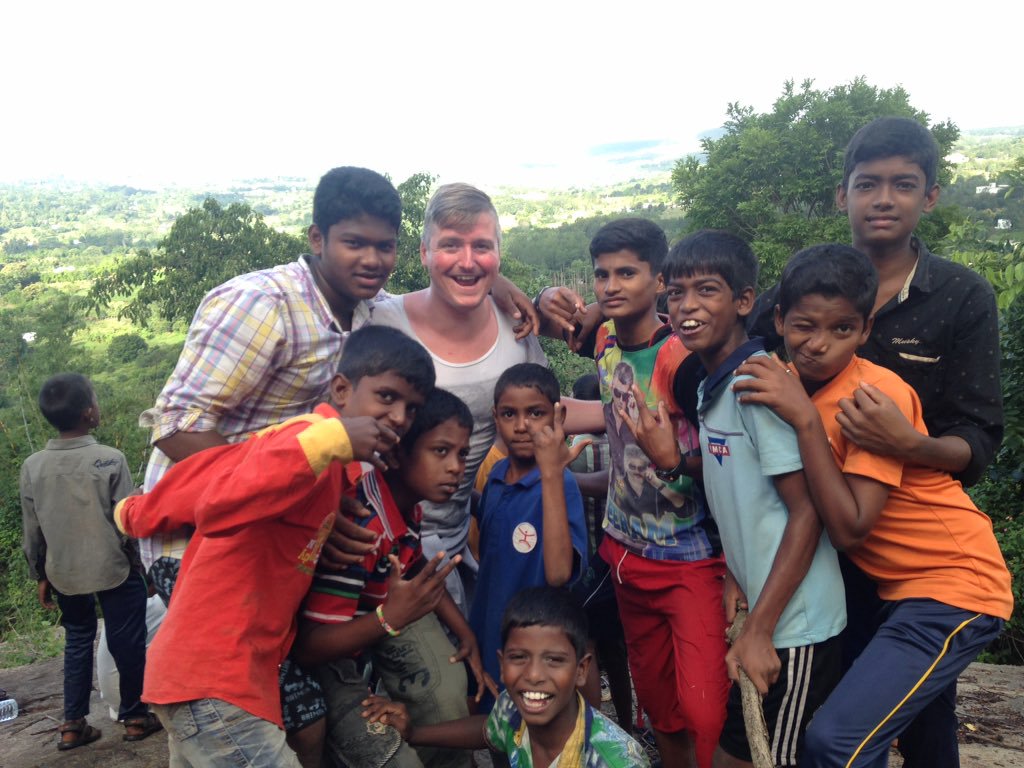 allowed one of our first supporters to achieve employment after just one month of full-time volunteering!; our Podio magazine was shortlisted for the 'Start-Up Social Enterprise Of The Year Award' – for the annual SELNet Awards (Social Enterprise Lancashire Network) The ceremony alone was a highlight itself; Our founder Andy volunteered in India during the summer, supporting international communities. When he returned to England he had a clearer long-term vision for Global Amigos as a result; later on in the year, we won the project management contract for Preston At Night, enabling us to further share our passion for all things Preston. To top the year off it was an honour to have Podio PR1's name and Christmas message shining brightly on the big screen at Preston's Christmas Light Switch on, for the second year running."