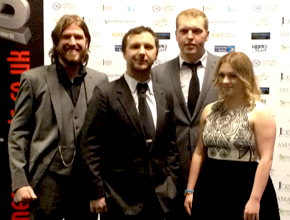 Great to hear our Customers and Friends 3ManFactory have been shortlisted for Creative Agency of the year! What a year they've had after moving into offices with us and just the other week were finalists at the E3 Business Awards

The Red Rose Awards is the event where Lancashire business, commerce and industry are celebrated. Being Lancashire born and bred ourselves, we can't wait to join the party at the Empress Ballroom in Blackpool's Winter Gardens next month.
We wish them the best of luck and hope to see the trophy proudly displayed within there office!!
See more of what they do at 3ManFactory Website