On Thursday 5th December, we were pleased to attend a prestigious event at UCLan, 'the Best of UCLan'
More than 300 guests, including business contacts, educational partners and even Nigerian royalty attended the University of Central Lancashire's first ever 'Best of UCLan' event.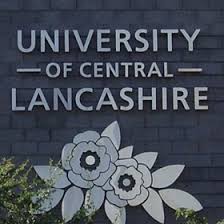 Locally-based guests included mayors and from across the region, Jennifer Mein, leader of Lancashire County Council, as well as UCLan Honorary Fellows such as chef Paul Heathcote and rugby league legend Ellery Hanley.
Taking place on the evening of Tuesday and coinciding with the official inauguration of UCLan's new Vice-Chancellor Professor Gerry Kelleher, the event gave a real flavour of research and teaching taking place across the University.
Prior to an inauguration dinner, guests mingled on a 'show floor' which featured examples of teaching and research, business interaction and student-centred initiatives from across the University.
During a speech prior the dinner, Vice-Chancellor Kelleher said: "Five months is a relatively short time in the life of a Vice-Chancellor but I've made it a priority to get out amongst the university community and meet as many people as possible.
"I have been extremely impressed by the university's strong research and teaching culture and this has been brought to life through the show floor event.
"We should be very proud that we have research taking place here which is internationally recognised and in some cases world-leading.
"Our work with NASA, our health research in the areas such as cancer, stroke and childbirth, and our collaborative research partnerships with the likes of BAE Systems, Samsung and the National Nuclear Laboratory, to name just a few, will inform our future teaching curriculum and give our graduates the ideal platform to fulfil their career ambitions."
"Producing graduates to meet skills needs locally, nationally and internationally is something I am very passionate about. As an institution we cannot afford to stand still. We need to be looking at current, future and longer term skills needs. We are undertaking extensive market research in this area at the moment, to help inform us of where we should be concentrating our energies.
"For instance, our future energy security, or lack of it, is increasingly coming under the spotlight and that is why we have just developed new programmes in oil and gas engineering.
"We are launching a new suite of digital design courses because in the North West the creative industries add hugely to our economic output. Our business incubation facility within our media factory has been responsible for much of the region's expertise in this area."
*Courtesy of Lancashire Evening Post