We are pleased to be hosting a series of workshops for Boost
Growth Support Programme is a fully funded programme delivered by Winning Pitch and Enterprise4all, targeted at supporting potential entrepreneurs across Lancashire to start their own high growth business and existing Lancashire enterprises already trading to achieve their growth aspirations.
The Growth Support Programme is designed to support entrepreneurs who would benefit from deliberately challenging support to start and grow a business. The programme is designed to help ambitious young businesses to achieve their growth potential by providing credible, tailored and expert support, which is easy to understand and delivered face-to-face.
This support includes 1-2-1 coaching, seminars & master classes action learning, networking and signposting to other relevant support.This highly specialist programme of support is only available to businesses that have an overwhelming ambition to grow, raise investment and create jobs.
Features of the Growth Support Programme and wider support available:
• A specialist high growth coaching session designed to examine the business model and assess growth potential.
• Access to bespoke, tailor made, intensive workshops designed to equip entrepreneurs with the tools and techniques to launch a successful enterprise.
• Access to a wide range of innovative tools, including lean start up techniques.
• 1-2-1 coaching with a range of specialist growth coaches, focusing on the specific growth constraints your business is facing right now from a team of highly experienced and proven high growth entrepreneurs.
• Personal Action Planning – unlocking the potential in entrepreneurs and their enterprise.
• Specialist Master Classes through a tailored programme of Grow How Seminars, to up skill yourself and your team in the latest business growth techniques.
• Networking for Growth opportunities – access to a structured and informal networking group operating across Lancashire.
• Your own dedicated relationship manager supporting your growth journey
• Regular Lancashire wide Pop Up Cafes for business advice and Growth Summits aimed at celebrating business successes
• Access to wider support and finance through our partner network What are the benefits?
• Output focused coaching designed to provoke, challenge and drive for success
• Access to a wide range of core and sector growth specialists
• Two-way growth conversation which explores your business model and it's ability to be high growth
• Access to an extensive toolkit, exclusive for this programme
• Introduction to lean start up techniques designed to minimise risk of starting a new business
• Opportunity to network with like-minded entrepreneurs and share experiences
• Personal Action Plan designed to help you reach your growth potential
The Growth Support teams at Winning Pitch and Enterprise4all have extensive industry experience and proven track record of working with high growth entrepreneurs and enterprises. Start your growth conversation now and contact Enterprise4all on 01254 693999 o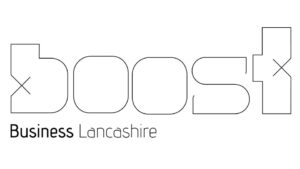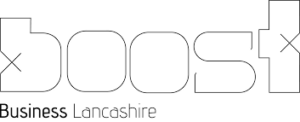 info@enterprise4all.co.uk