The second wave of COVID cases and lock down measures is having a huge impact on our mental health and wellbeing; we're being denied so many things we take for granted. It is really easy to become anxious or start suffering from low moods; feelings of frustration, anger or becoming upset,lonely or sad.
Sometimes we need to stop for a moment and think of the things that can change our mood for the better. Things that can make us feel happy. Our senses are really powerful tools to help improve how we feel. The limbic system of the brain helps us to process the information our senses send via our autonomous and central nervous systems. Simply put they help us put the world and our surroundings into perspective. Although easier said than done right now don't you think?
The limbic system is also responsible for processing emotions such as fear, anger and pleasure and it also determines which memories to hold and where to store them. If we feed our sensory system with pleasant information and signals it will influence our mood and emotions in a positive way.
Here are our YOLO Wellbeing top 5 things to try to power up your senses and get HAPPY.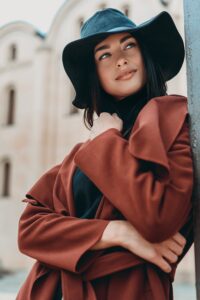 Try one or all of the following and see what effect they have on you:
Play your favourite song

Find pictures from your favourite place or holiday

Wear your favourite perfume, aftershave or hunt out your favourite smell

Eat or drink your favourite food or drink…or both!

Get dressed up in your favourite outfit…take a pic and post it on your Instagram feed
and tag @CottonCourt @YOLOWellbeing and use the hashtags #MyFavouriteThings #WellnessWednesdays 
Don't forget to let us know how it made you feel.