We're offering in partnership with The Language Space an exciting range of 10 weeklong courses this autumn for anyone who wants to learn a new language or brush up on one they already know. Our evening classes are a fantastic combination of high-quality teaching combined with a fun social event, so get some friends together and start learning today. Classes begin on the 15th September and space is limited so book straight away!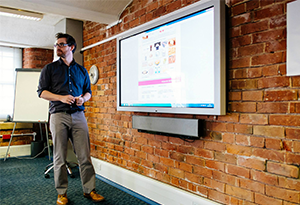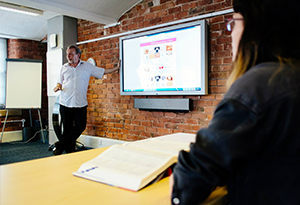 Beginners' Spanish
You don't need to know any Spanish whatsoever to take this beginner course. We'll have you speaking simple Spanish phrases from the very first lesson and by the end of the ten weeks you'll have mastered the basics and have built up enough confidence to start using the language on your very next holiday.
German Intermediate
The initial stages of German can seem quite easy but with our intermediate course you'll begin to learn some of the more subtle nuances of the language; classes are taught mostly in German itself in order to get students used to being immersed in it and to help them on the path towards fluency. 
French for beginners
Whether you want to learn just enough to get through a weekend in Paris or have your sights set on loftier goals, our beginners' French class is a great place to start. We assume you have absolutely no knowledge of French whatsoever, so start with the very basics; nevertheless you'll be surprised just how much you will learn in ten short weeks! 
Japanese language and culture for beginners
Whether you're a manga nut or simply planning a trip, this guide to both the language and culture of Japan is both informative and fun. A notoriously difficult language to master, this course is designed to let you in on some nifty shortcuts that will help you get by; you'll also learn how to avoid faux pas and learn the rudiments of reading Japanese. 
Spanish intermediate
If you're serious about learning Spanish then this course is for you. Designed for those students who have already spent some time with the language, we will help you sharpen the fuzzy edges of your ability taking it to a whole new level, whilst also preparing you for more advanced courses further down the road. 
For more information about the courses please call: 01772 508 118