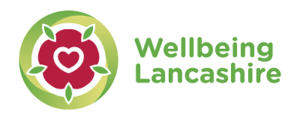 Wellbeing Lancashire Organisation Look to Grow their Community with Membership Launch Event
Wellbeing Lancashire CIC, formed by a group of Lancashire wellbeing providers, is holding a virtual launch event, 5th November,  to invite other providers across the private, public and third sectors of Lancashire to join them by becoming members. 
With a mission to make Wellbeing a top priority in the county, the membership launch event is an opportunity for wellbeing businesses serving the county to join a framework for delivery. 
Wellbeing Lancashire Co-Founder, Jason Kingston, also of Cube Thinking comments, "Wellbeing Lancashire membership will not only allow providers to join the shop window of amazing wellbeing services that this county has to offer; they will become part of a movement that is so needed right now. We look forward to revealing all at our event on 5th November."
Steve Fogg, Chairman of the Lancashire Enterprise Partnership and new Leader of the Seed Alliance will introduce the virtual event; which will also include a live tour of the new Health Innovations Campus at Lancaster University; and confirmed Q & A panel guests Talib Yaseen OBE, Executive Director of Transformation, Lancashire & South Cumbria Integrated Care System; Professor StJohn Crean, Pro Vice Chancellor (Research, Innovation and Enterprise), University of Central Lancashire; Duncan Sandford, Managing Director Digital Lancashire; Adrian Leather, CEO Active Lancashire.
Of his support of Wellbeing Lancashire, Steve Fogg comments, "There is an inescapable link between our health and the economy. In Lancashire the inequality of health has created a gap with the rest of the UK that must be levelled. I believe that what Wellbeing Lancashire are looking to achieve; and their collaborative ethos is engaging and will help provide a platform to fuel our local economy's recovery."
The event will take place via Zoom, 5th November, 12.00-13.30. Book your place on this link https://www.trybooking.com/uk/events/landing?eid=14353
For further information:
Cheryle Britton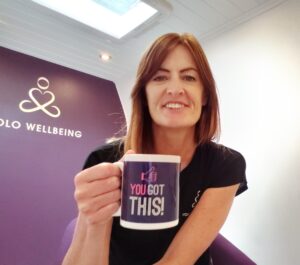 Founder YOLO Wellbeing/ Co-Founder Wellbeing Lancashire
01772283139/ 07912536658
Wellbeing Lancashire Big Bang Membership Launch 5 November 2020
Wellbeing Lancashire Members include
Cheryle Britton, Founder YOLO Wellbeing; Celia Gaze, Founder and Managing Director, The Wellbeing Farm and the North West Centre for Business & Team Building; Jason Kingston, Partner Cube Thinking; Lee Chambers, Founder, Essentialise and Emma-Louise Fusari, Founder In-House Health
Supported by: Matt Gibbs, Founder, WALX Preston; Debs Brookes, Founder Roots of Life Health and Wellbeing Events; Jackie Robinson, Founder, The Balance Approach; Jo Le'Febour, Founder, Tame Your Sugar Monster; Sunny Sandwell, Founder and Managing Director, Fun at Work and Sunshine Events; Jackie Connaghton, Co-Founder, Business Health Institute
Wellbeing Lancashire Membership Launch Event
Agenda
12.00    Event opened by Host – Jason Kingston, Partner Cube Thinking/ Wellbeing Lancashire Co-Founder 
12.05    Introduction – Why is Wellbeing Lancashire so important?
Steve Fogg, Chairman Lancashire Enterprise Partnership/ Leader of SEED Alliance 
12.15    Live tour of the Health Innovations Campus (HIC Lancaster University) 
                Glyn Jones, Commercial Programmes Manager, HIC Lancaster University
12.25    Member benefits Roots of Life Magazine and Events
                Debs Brooks, Founder Roots of Life/ Co-Founder Wellbeing Lancashire
12.30    Member benefits NWEEG Lite membership
 Steve Smith, Managing Director Anthem Engagement/CEO NWEEG/Co-Founder      Wellbeing Lancashire
12.40    Wellbeing Lancashire website – the trip advisor of Wellbeing Services in Lancashire
Lee Chambers Founder Essentialise Workplace Wellbeing/ Environmental Psychologist and Wellbeing Consultant/Radio presenter Ribble FM/ Co-Founder Wellbeing Lancashire
12.50   CAD Talks in association with Wellbeing Lancashire
Elliot Evans, NHS Connect My Community, and Jackie Robinson, Founder The Balance Approach/ Wellbeing Manager, Lancashire BME Network/ Co-Founder Wellbeing Lancashire 
13.00   Membership criteria – standards, values and best practice         
Emma Fusari RGN, Founder In-House Health/Radio Presenter Fab Radio International/Co-Founder Wellbeing Lancashire
13.10   Q&A Panel Wellbeing Lancashire – The Power of Collaboration
Talib Yaseen, OBE, Executive Director of Transformation, NHS South Cumbria and Lancashire; Professor StJohn Crean, Pro Vice Chancellor (Research, Innovation and Enterprise), University of Central Lancashire; Duncan Sandford, Managing Director, Digital Lancashire; Adrian Leather, CEO Active Lancashire
13.30     Close-   Jason Kingston