During the month of February, we're helping to celebrate the 190th birthday of the University of Central Lancashire (UCLan), by looking at some of the successful past students that we work with on a day-to-day basis.
If we were to simplify what UCLan's end product is, it would be: the keys to a successful career.
While the university has numerous famous and high profile alumni across the world, we're going to look at the success stories of those that operate within the local area and help make Central Lancashire a great place to do business.
Amy Blundell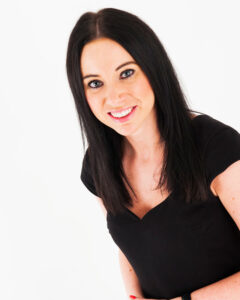 Current Title: Centre Manager
Course Studied: Events Management
Years Studied: 2006 – 2009
Amy is responsible for the day-to-day operations of the Cotton Court Business Centre, and holds several other responsibilities across the group of companies. Managing a team, she has ultimate responsibility for ensuring things run smoothly for the centre and the clients it hosts within it.
She works closely with the Managing Director, and assists in the strategic development of the highly successful centre and group of companies.
What did you like most about UCLan?
When asked what she liked most about UCLan, Amy said:
"I think one of the main things I liked about UCLan was the city centre campus. I looked at some universities and they were that far removed from the local community it just didn't appeal to me. The UCLan campus still provided that protected environment, but on the doorstep of the city and everything you could need "
She also added:
"I also liked the fact that the majority of the lecturing staff on my course had industry experience, and weren't just academics. They could back up theory with real world anecdotal experiences that really put it all into context"
What about UCLan contributed to success in your career?
"There was always a strong emphasis on employability, especially in the second and third year. It can be easy to forget that university is actually all about setting you up for your future career. Just from talking to people who went elsewhere, I think some uni's can forget that too. There was lots of opportunities to engage with industry, involvement from local businesses and plenty of workshops focused on employability skills."
She continues…
"Many people think that event management is about wedding planning or arranging parties. In reality it's a management heavy degree, with some event focused modules. There were a number of modules specifically around leadership, strategy, management and professional skills. I think it's these modules that really helped me develop, and prepared me for life in the business world. I apply some of the knowledge learnt to everyday situations here at the business centre and within the group"
Eleisha Cartlidge – Tienda Digital
Current Title: Marketing Executive
Course Studied: Marketing/Marketing Management
Years Studied: 2013 – 2017
Eleisha works as a marketing executive for Cotton Court fifth floor residents Tienda Digital. Working as part of an award winning team, she implements strategies and campaigns across the full spectrum of digital marketing for national level clients and local SME's alike.
Eleisha has recently won the 'Employee of the Year' award at the Lancashire Women in Business Awards, owed to her ability, strong work ethic and endearing character. She's a well-liked personality at Cotton Court Business Centre, with a sharp wit and outgoing personality.
What did you most like about UCLan?
When asked what she most liked about UCLan, Eleisha said:
"One of the main reasons I decided to study at UCLan was the clear focus on employability and the success that previous students of the course had enjoyed in their career.
It was important to me when selecting a university, that they had a good track record of students finding successful employment in a career related to their course of study."
What about UCLan contributed to success in your career?
"After my second year at UCLan, I went on a year-long placement in industry, learning whilst on the job. This not only allowed me to gain the theoretical knowledge behind successful marketing, but gave me the practical skills to work in an agency.
This sandwich approach to learning was one of the key ways in which UCLan contributed to my future success. After my year placement and upon returning for my final year, I continued to work part-time in the agency and was taken on full time after I graduated. I'm still at Tienda now and we're going from strength-to-strength."
If you're considering investing in your career development, and would like more information on how UCLan can help you do that; contact their course enquiries team on: +44 (0)1772 892400
If you'd like to find out more about the UCLan 190th birthday celebrations, visit the site at: https://190.uclan.ac.uk/