Daniel Fisher – Tienda Digital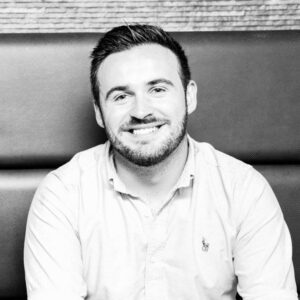 Current Title: Managing Director
Course Studied: Marketing
Years Studied: 2007 – 2011
Daniel is the Managing Director of Tienda Digital, and is responsible for the management of the team as well as relationships with clients. After leaving UCLan he had a number of senior positions within companies before starting his own successful business, which has won a number of awards and work with clients around the UK. He's also the president of the local BNI chapter, and a well respected member of the local business community.
Working from the fifth floor of Cotton Court with his team, he's a well-liked character and 'go to' source of information on web and app development.
What did you like most about UCLan?
When asked what he liked most about UCLan Daniel said:
"University was obviously a lot of fun, and a great time in my life. UCLan has a really friendly atmosphere and a community feel to it. There's plenty of opportunity to socialise as well as work hard. I felt like i learned a lot of social and life skills that have really helped me in the business world too."
What about UCLan contributed to success in your career?
"Again I'd say the social element. Without sounding too much like a party animal…I did study hard as well! But developing my social and communication skills have had a direct impact upon how I engage with clients and colleagues now. I met a lot of people on my course who have gone into similar lines of work who I'm still in touch with now. We often pass business referrals to each other so aside from just making friends at uni, I made lifelong business connections too."
He also adds:
"I also learnt a lot on my placement. I took time out of studying to work in the business setting and the skills developed in this time are still used today. I'd recommend anyone going to uni to do a placement if the opportunity arises."
Jack Barron – The Cotton Court Group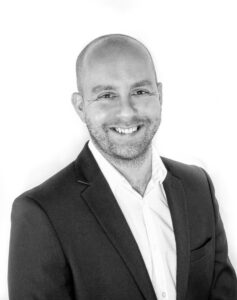 Current Title: Group Marketing Director
Course Studied: Events Management
Years Studied: 2011 – 2014
Jack is responsible for the development of marketing strategy within The Cotton Court Group of companies, as well as overseeing its implementation. Before attending university he had already spent a number of years within the events marketing industry. He left UCLan to work within an agency in Manchester, whilst studying part-time for his MSc in Marketing Communications at Manchester Metropolitan University.
What did you like most about UCLan?
Discussing what he likes most about UCLan, Jack says:
"The biggest thing for me with starting university after being in industry and as a mature student, was that the people teaching me had actual real world experience. I greatly respect academia, but there needs to be the balance between theory and experience actually applying it. I got that from my teaching staff. The ability to directly link the theory with anecdotes from their career and explain how it would be implemented in industry, was exactly what I was looking for."
He also continues:
"I decided to study my masters degree at a different university. Mainly because I was working in Manchester, but also because I thought there was some value in having another degree from a different institution on my CV. Whilst I got good value from studying for my masters, the uni was missing something compared to when I studied in Preston. UCLan had a great feel to it, I got great support from my teaching staff and it felt homely. I just didn't get all that when I went elsewhere. I suppose you could say UCLan had the 'X Factor'."
What about UCLan contributed to success in your career?
"In my third year I decided not to do a conventional dissertation and instead opted for the consultancy project. This was still a hefty piece of work, but was more appealing as I got to spend time with people in industry and solve a real business problem for a well known client. This piece of work got me noticed by an agency in Manchester, who then approached me to work for them as their digital marketing manager. I later became a director in that company and then went on to other roles as a result. That piece of work was the catalyst for most of my success in the last few years."
If you're considering investing in your career development, and would like more information on how UCLan can help you do that; contact their course enquiries team on: +44 (0)1772 892400

If you'd like to find out more about the UCLan 190th birthday celebrations, visit the site at: https://190.uclan.ac.uk/