For our final special Spotlight On Success series focusing on successful UCLan alumni, we take a look at our commander-in-chief, the Managing Director of Cotton Court, Robert Binns.
Robert Binns – The Cotton Court Group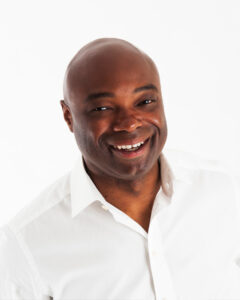 Current Title: Managing Director
Course Studied: Mechanical & Production Engineering
Robert is the Managing Director of The Cotton Court Group, operating a portfolio ranging from a business centre, through to leisure, property and tech. After leaving school he went on to have a successful career at BAe Systems, before starting a number of his own businesses and acting as a consultant for many others.
He's a well-known character around Lancashire and beyond, and has a solid reputation for nurturing entrepreneurs and businesses.
What did you like most about UClan?
When asked what he liked most about UCLan Robert said:
"I studied at UCLan just as it was becoming a university, and whilst working full-time at BAe systems. Studying at UCLan was a good opportunity for me to get a new experience outside of the workplace and provided me with new opportunities within BAe and my career as a whole. Many people think of studying at university in the traditional sense; attending 5 days a week for three years. There's so much more out there and different ways people can study. Doing it whilst in full-time employment was still quite a new and novel approach at the time, but I'm glad I did it."
He also adds…
"I think my favourite part of studying though, was the applied mathematics class I had until 9pm after a full day of work and studying…it was certainly an education!"
What about UCLan contributed to success in your career?
"The course was critical to my progression in the aerospace industry at the time. Aside from my success on the course being directly tied to my employment, it provided me with opportunities to progress within BAe that I wouldn't have otherwise had. I went on to work alongside some of the highest level people across the organisation, worked with nearly every department and gained a lot of new opportunities as a result."
He continues…
"The methodical and systematic approach I apply to managing the businesses and projects I work on today, is without a doubt the direct result of the solid foundation laid during my time at UCLan."