Cotton Court business centre and Bird Design and Marketing pledged to sign up 150 new Lancashire companies to support Barnardo's in its 150th anniversary year, but have managed to more than double their target only a few weeks into the campaign.
Bird and Cotton Court came together to encourage businesses across Lancashire to pledge their support to children's charity Barnardo's by donating their time, skills and services, money or products to help vulnerable children in the region.
Following the official '150 and Always' campaign launch at Preston train station on 21 October, the initiative has so far received more than 330 pledges and raised more than £1800, with fundraising still ongoing.
Some of the pledges made range from opportunities for young people to switch on the Christmas lights with celebrities in Preston, to work placements and apprenticeships, as well as poetry sessions and visits from Santa and his elves.
Cotton Court and Bird enlisted the support of other local businesses to assist them in signing up the new businesses by building a campaign website at www.barnardos150years.co.uk , producing promotional videos and providing materials for the event.
Virgin Rail hosted the launch event at Preston train station, which was then followed by 150 hours of activity as volunteers and staff from Barnardo's spoke with commuters and encouraged them to give their support by signing giant pledge cards.
Barnardo's runs a number of services in Lancashire including supporting families and children with disabilities, young carers and young people who are at risk of homelessness.
Rachel Simpson, of Bird Design and Marketing, said: "We have been absolutely blown away by the response we've had from companies across Lancashire and to reach our target so quickly has been simply amazing, it speaks volumes of the generosity of organisations across this county."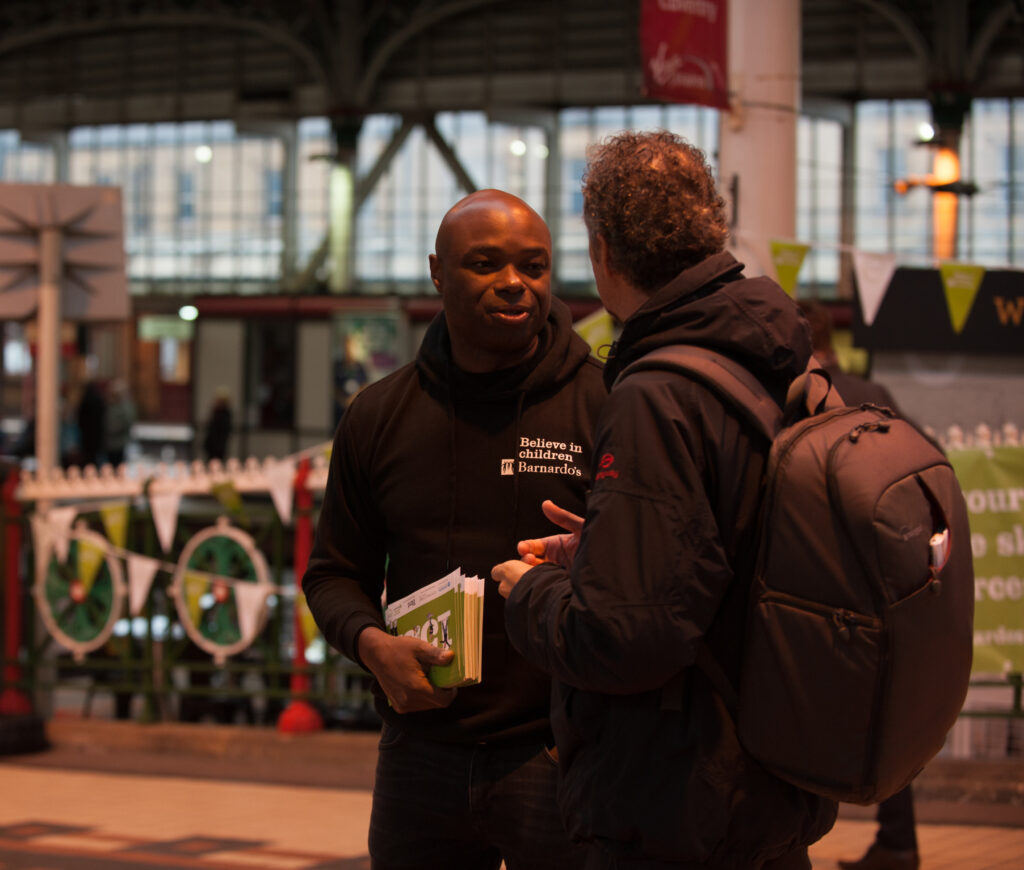 Rob Binns, owner of Cotton Court, added: "What's been really great about the pledges of support we've received is that they are so vastly different and give access to offer fantastic opportunities for young people in the region, ranging from offers of driving lessons, to apprenticeships in restaurant kitchens and work placements in environmental charities.
"We are also expecting the pile of presents in our annual Christmas present appeal for Barnardo's to be stacked high this year, with lots of pledges made to also donate toys and gifts. I would like to thank everyone that has been involved for all their support for this great cause."
Paul Wilcox, Assistant Director for Children's Services at Barnardo's in Lancashire, said: "We have had some simply amazing pledges made so far, and I cannot convey how much of an impact all of these generous offers will make to the lives of the children that we work with here in Lancashire.
"We are immensely grateful to Bird and Cotton Court, and to all those that have supported them in this campaign and we would ask that for anyone else that sees this and wishes to get involved by making a pledge, it's not too late so please visit the 150 website and help us to do even more great things for the children and young people that need our help the most."
Pledges can be made by visiting www.barnardos150years.co.uk or to find out ideas about what you can pledge.