Receptionist/Events Assistant
This role is to provide reception, administrative and event support to one of Preston's most exciting business spaces!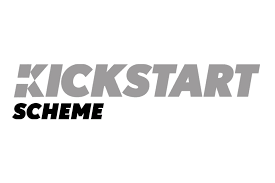 We are a busy business centre based in a converted mill in Preston, with conferencing facilities, event and training spaces, and office space, all with state of the art facilities. Working within a busy team the role will be varied and will require a flexible individual who wants to help the business grow!
A typical week could include managing the office area and greeting visitors, answering calls for different types of businesses, updating customer databases using our web applications, typing up meeting documents, sending the daily post, assisting with marketing and social media, or setting up and replenishing conference refreshments. This sort of work requires a strong sense of responsibility, accuracy and attention to detail.
The role is within the Reception and Events team, so amongst the key responsibilities are ensuring that visitors and tenants are dealt with in a polite and helpful manner, providing a first point of contact, answering telephone enquiries, taking and relaying messages in a friendly, professional and accurate manner, and using own judgment to establish the priority of issues and taking action as appropriate.
You will also assist with the conference and events booking requests and associated requirements, maintaining accurate and detailed records of bookings on the conference booking system, liaising with customers and suppliers, and supporting the smooth running of events, assisting on the day as required.
We are looking for an individual who is:
Enthusiastic: You'll bring a positive, can-do attitude to work.
Well presented and Professional: You'll be a face of the business and will provide a high level of customer service.
Attention to detail: Bringing a high standard of work to each task you undertake.
Friendly and Approachable: You will build strong relationships with clients and have a good attitude towards teamwork.
Reliable and Punctual: Consistent in your approach to work, able to be trusted.
An Excellent Communicator: Strong written and verbal communication skills
Computer Literate
SUMMARY OF OUR KICKSTART OPPORTUNITY
This role is for a 6-month Kickstart placement, and will be for  a minimum of 25 hours per week. All applications should be submitted only after consultation with your Job Centre+ Work Coach for a Kickstart placement.
Our Kickstart programme is an opportunity for young people aged 16-24 and claiming Universal Credit. You will gain valuable work experience for six months and with the chance of a full-time position within Cotton Court at the end of the scheme. Please ensure you are referred to by your Work Coach at your local Job Centre.
To be eligible for the Kickstart programme you will need to be:
Aged 16-24
Unemployed in receipt of Universal Credit
Referred by your Jobcentre Work Coach
Be available to work for 25+ hours
Be able to undertake a 6-month work placement/training programme
Please note eligible applicants must be referred by their local JobCentre Plus as you will be asked for your unique introduction code.
Schedule: Monday to Friday (although occasional weekend/evening work may be required)
Work remotely: No