When workers talk about their ideal job, they're usually concerned with two main concepts: the pay and the people. But there's a third that doesn't always get the attention it deserves, and it's one that can have a profound effect on your business and its workforce: the place. No one wants to spend forty hours a week in a windowless dungeon, shuffling across a grey carpet from one grey cubicle to the next. And if businesses don't start to realise the value that their workers put on their environment, they may struggle to attract and retain the best staff.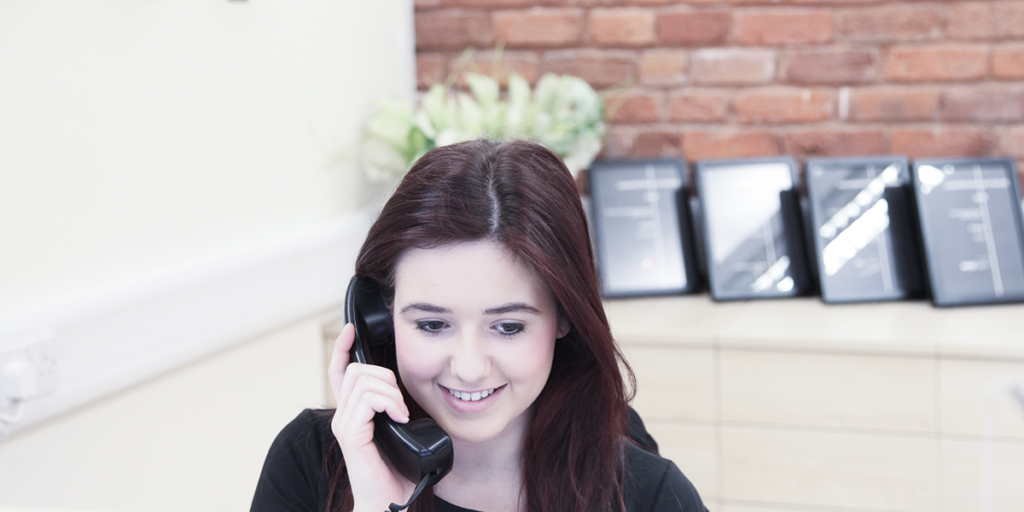 Recent research from the Royal Institution of Chartered Surveyors (RICS) found that nearly half of the UK's workers want upgrades to the properties they work in – and that a team's surroundings can have a huge impact on how they feel about their job.
"With numerous industries currently fighting a war for talent, capable staff and skilled new joiners are like gold-dust for many companies," says Paul Bagust, UK Commercial Property Director for RICS. "On that basis, businesses should be doing everything possible to recruit and retain the best people."
"It's disappointing, therefore, that many employers seem to be under-estimating – or perhaps not realising – the power of property in motivating, attracting and keeping staff. A well-constructed, designed and utilised office or workplace can pay huge dividends for the business that inhabits it."
We took a look at a few of the highlights from the study: how your office can affect your workforce, and what the UK's employees really want from a modern workplace.
The right workplace can boost recruitment
According the RICS's survey of 1,000 UK employees, nearly nine in ten (89%) Brits who work indoors believe that the property is a major deciding factor in whether or not they'll accept a new job. Behind pay and people, place was the third most important factor, beating "progression opportunities" (40%), "company culture" (36%) and other perks, such as gym memberships.
At a time when unemployment is low, self-employment is high, and a continuing skills gap means that many businesses are still struggling to get the staff they need, companies of all sizes should be taking every opportunity to present themselves as attractive employers. That means offering competitive pay, demonstrating a rewarding culture, and having the right space for their workforce to thrive and be happy.
A positive environment creates a positive team
Let's face it: life in the office isn't always an action-packed adventure. And while spreadsheets and invoices definitely have their charms, working in comfortable, stimulating surroundings can make even the most dreary or stressful work a little bit more bearable.
It's certainly something that UK employees are aware of. RICS's research found that an overwhelming 88% of workers said that high-quality offices and workplace facilities have an impact on their overall job satisfaction.
But it's not just a case of seeking the elusive concept of an 'engaged workforce'. The quality and design of your office space can also have an effect on your team's health and well-being. According to Lindsey Dugdill, a professor of public health at the University of Salford, even inexpensive features – such as the colour of the walls or the presence of plants – can make a difference.
"Certain colours, like green and blue, are seen to be less stressful," she says, "so even quite simple things, such as the colour an employer paints a wall, can have quite a pronounced effect on the way staff feel".
And a positive team becomes a loyal workforce
According to recent research by the Institute of Leadership and Management (ILM), more than a third of UK workers are hoping to leave their current job in 2015 – a figure that's doubled since 2014, and tripled since 2013. While it's encouraging to see what the ILM calls "the return of ambition to the UK workforce", it also means that employers need to work harder than ever if they want to keep their most valuable employees from looking elsewhere.
But according to the RICS's survey, it's not just better pay or promising career opportunities that are making UK workers jump ship. Four fifths of the survey's respondents said their workplace had an effect on whether or not they intend to stay in their job, which means that businesses need to think carefully about their premises if they want to give their workforce what they want.
So just what do the UK's workers want?
Of course, there's no one-size-fits-all approach to creating the most productive, engaging and comfortable workplace possible. But from the RICS's pool of 1,000 employees, we should at least be able to get a representative clue. Here are the top 10 most desirable workplace traits:
01. Lots of natural light (63%)
02. Good heating/ventilation (62%)
03. Regular cleaning (52%)
04. Good kitchen facilities (44%)
05. Good security (38%)
06. A café/bar/restaurant on site (31%)
07. A space to work away from the desk (26%)
08. A gym on site (15%)
09. A good colour scheme (13%)
10. High ceilings (13%)
Attracting and retaining the best talent for your business isn't an overnight fix – but finding the ideal premises might be. Find out how a smart, flexible, fully-equipped workspace could give your business the boost it needs.
To find out more about what we have to offer please call: 01772 507 767 and speak to one of the team alternatively you can email info@cottoncourt.co.uk