THE SECRET TO MAINTAINING A HEALTHY LIFESTYLE FOR LIFE
Saturday 11th September – 11:00-16:00
Cotton Court Business Centre Preston
MEET THE HOSTS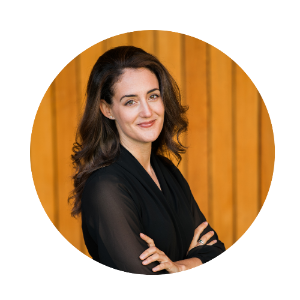 ANNIKA MCGIVERN
@amp_performancepsych
www.annikamcgivern.com
Annika is a Performance, Sport and Exercise Psychology Consultant and Coach. Her passion for sport psychology was born from her own experience as an athlete in the world of high-performance equestrian sport, where she subsequently gained over ten years professional coaching experience. Combining this experience with a BA of Psychology from the University of Victoria and a MSc of Sport and Exercise Psychology from Ulster University, she delivers highly practical solutions for teams and individuals with a focus on teaching skill based tools for using psychology in real-life performance environments. Annika delivers specialized training for Personal Trainers and gym owners to help bring the benefits of exercise psychology to the gym environment and to support people to understand and remove the mental blocks to success with weight loss and healthy living. Annika has been a guest lecturer in Cognitive Behavioural Coaching on the UCC Masters in Personal and Management Coaching programme. She is a firm believer in promoting well-being through movement, sport and business and has conducted research on current mental health challenges in equestrian sport.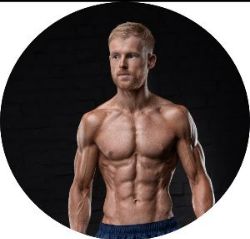 DALE WALLACE
@thedotheworkcoach
www.dotheworkcoach.com
Leader of 'The DoTheWork Programme'
Dale is a Personal Trainer & an Online Coach who helps frustrated individuals approaching 30 & beyond to obliterate their weight loss plateau & sky-rocket their energy & confidence.
His passion for weight training began due to always feeling like the 'skinny guy' which led him into his own journey of improving his physique to improve his body confidence.
Dale focuses has a habit-based approach with his clients striking the balance between creating the discipline required to achieve the desired result whilst still being able to enjoy the finer things in life.
Dale has over 10 years experience and has delivered thousands of hours of personal training.
His aim with his clients is to make the process of losing weight as simple as possible by breaking down the requirements into tiny, achievable chunks.
Dale lives and breaths the 'DoTheWork' mentality and instils this into his clients to ensure they are set up for success not just under his coaching but for life.
Dale also hosts his own podcast 'The DoTheWork Podcast' of which has over 50 episodes and has interviewed world famous and well-respected guests from                                                                         within the fitness industry & beyond.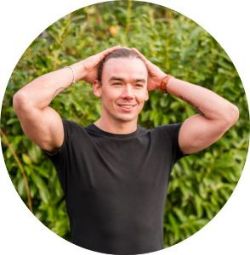 JAMES 'CRABBY' CRICHTON
@crabbys_corner
Leader of 'The Adapt & Develop Programme' 
Crabby is a strength & performance coach from Surrey, he take athletes of any level from a place of 'winging it' and transforms them into a 'athletic weapons'.
Having faced numerous of severe injuries himself throughout his playing career and reviving endless amounts of misinformation in the past he now takes it upon him to ensure others don't follow the same path when it comes to athletic development and human movement.
Oh, and he reveals his secrets on how he optimises results whilst simultaneously enjoying a beer.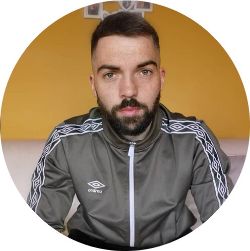 JAMES MC DOWELL
@james_fit_mcdowell
Host of 'The Better Athlete Podcast' 
James Mc Dowell is an award winning Personal Trainer from Ireland that helps people lose body fat, move better and get stronger. In different periods of his life he has struggled with his weight, so now he uses the lessons he discovered along his journey to guide people on the principles needed to live a flexible lifestyle whilst feeling great.
James has also recently starting working with athletes including Irish dancers and Gaelic Football players to help them improve their performance, recovery from injury and all round health and wellness.
James co-host's The Better Athlete Podcast in which he has interviewed many top Irish athletes including footballers, jockeys and many more.
SEMINAR AGENDA
Session 1 – 11:05-11:55 – Annika – Gathering the Mental Resources we need to Stay Fit For Life
Have you thought beyond the initial challenge of weight loss or increasing fitness? What does it take to maintain these changes and new habits for a lifetime? What will happen when mistakes or slip ups inevitably occur? Annika will work you through a process of gathering the mental resources that are essential for sustained success: values, goals, identity, and strengths. With these resources at hand, she will share the research backed approach to recovering from mistakes quickly and building performance success. You will end this workshop aware of your personal resources and the knowledge you need to get them working for you to sustain your success.
—
Session 2 – 12:00-12:50 – Dale – Designing Your Healthy Lifestyle
During this session Dale will be coaching you to connect the dots from the psychology of Annika's session to the practical elements of living a healthy lifestyle long-term. You'll be armed with a bulletproof system that fits around your lifestyle to not only achieve your goals, but to sustain them whilst enjoying the process. 
It won't just be death by slideshow, you'll be getting to work creating the framework and the system that will lead you to long-term success. You'll need to come to this session with an open mind, you must be willing to challenge pre-disposed thoughts and beliefs and be willing to lay the foundations for unprecedented results. Not to mention, you must be ready to…
#DoTheWork
—
BREAK – 12:50-13:30
—
Session 3 – 13:30-14:20 – James Mc Dowell – 9 Fat Loss Lessons From a Former Fat Kid
James has been there and done it, not only with clients but on his own personal journey. In different periods of his life he has struggled with his weight, so he wants to help you on your journey too! He shares 9 lessons that have shaped how he approaches his health and fitness! Lessons you can employ TODAY to get results and keep them.
—
Session 4 – 14:25-15:15 – James 'Crabby' Crichton – Training For Performance Practical
Crabby will be delving into to intricate details of how to optimise and rethink the main movement patterns to enhance performance both in and out of the gym. After all, POSITION DICTATES PERFORMANCE!
Session 5 – 15:20-16:00 – Q&A With The Hosts
Annika, Crabby, Dale & James will be answering any questions you might have on either the topics discussed or anything else relating to weight management, mindset or psychology.
—
Session 6 – After-Party! – Totally Optional (but we'd love for you to join us) – Baker Street, Preston
We will be out for a 'few' afterwards and would love for you to join us. We are delighted to be hosting our after-party at Baker Street in Preston. We have the first floor booked out with a a private bar until 10pm. We suggest anyone coming from out of town to book a hotel in a city centre location. 
TICKET OPTIONS
SEMINAR – Standard Ticket
_______
– Full Seminar Access
SEMINAR – Silver Ticket
_______
– Full Seminar Access
– Full Event Recordings
SEMINAR – Gold Ticket
_______
– Full Seminar Access
– Full Event Recordings
– Flexx Clothing Water Bottle
– 25% off Flexx Clothing Voucher
– Alcoholic Drink