West Lancashire Scouts are celebrating becoming bigger than they have ever been, after enjoying their 12th consecutive year of growth. After becoming the 8th largest Scout County in the UK in 2015, West Lancashire Scouts have continued to grow and now number 12,769 members in total, making them become bigger than at any point in a history which spans more than 100 years.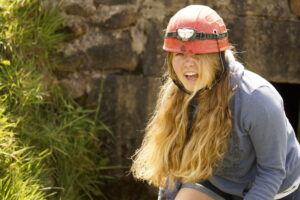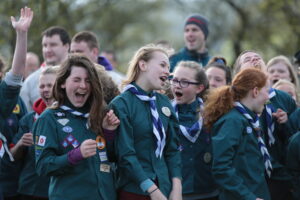 The recently released census data shows that West Lancashire Scouts have grown in every one of their youth sections for girls and boys aged 6-25 years old. Over 9,500 young people are benefitting from Scouting in 154 Scout groups across West Lancashire which provide a varied programme of fun, challenge and adventure to support young people develop their social skills, make friends and enjoy new experiences together, with activities ranging from archery and camping to rock climbing and kayaking. The growth of Scouting is also benefiting communities across West Lancashire as Scouting has experienced nearly 10% growth in its teenage provision through Explorer Scouts and has recruited 183 new Young Leaders, aged 14-18, who volunteer their own time to have a positive impact on their communities as well as enjoying the Explorer Scouting programme.
Growth isn't just about numbers though, and West Lancashire Scouts are celebrating becoming a more diverse organisation as female membership has grown by 9% and this is a success story seen across the country as female members now make up 25% of the movement nationally. Ellie Baker, 17 from Chorley, said, "Scouting has helped me so much by building my confidence. There is so much on offer for girls and boys. On my visit to the World Scout Jamboree in Japan in 2015 my friends and I met people from all over the world, and worked together learning more about each other as well as how to look after ourselves and each other."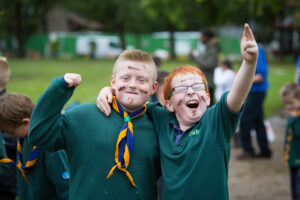 And its not just young people that are enjoying the fun, challenge and adventure of Scouting as adult membership has grown across all eight districts in the Scout County, showing that Scouting has something to offer for everyone. Carl Hankinson, Lead Volunteer for West Lancashire Scouts, said, "I am proud to be part of a successful organisation which is growing. Scouting is making itself more accessible in many parts of Lancashire and aims to grow further by welcoming more adults and young people, and becoming as diverse as the communities it serves."
Chief Scout Bear Grylls said:
"I am super proud to see so many young people and adults learning new life skills, and achieving personal rewards through Scouting in the UK.  I am excited to see Scout numbers continue to rise across the UK, especially the numbers of girls.
What I'm most pleased about is that Scouts across the UK are putting their time in to helping their local communities. Through our A Million Hands campaign we are pledging one million hands to supporting four of the biggest social issues currently facing the UK and the wider world, but we can't do it on our own. We want all young people to come and give Scouting a try and to get involved. This is how we can all play a vital role in shaping tomorrow's world for the better.