Our 'Spotlight On Success' series takes a look at the people we work with, to showcase their talent and look at what really makes them successful.  
We're big believers that it's important for entrepreneurs & business owners to surround themselves with successful people. It's not just about networking or getting advice from others. The people you interact with on a daily basis can impact upon the way you feel, think and act. We're proud to have a wide network of successful, driven & experienced clients and contacts to surround ourselves with, and provide our clients with an environment conducive to successful business.
In this edition, we turn our attention to fifth floor resident success story, GetStaffed. They've received a considerable amount of attention recently, with a string of high value client wins and continuous growth.
Who are they?
GetStaffed are a Preston based staffing solution provider, with a national footprint. They're headed by young entrepreneurs Tom Havlin & Tom Craig, two highly driven individuals who aren't afraid to get their hands dirty.  
What do they do?
They've got a proven track record of providing high quality staff for the events and promotions industry. They don't just recruit and supply a team, they invest in the personal development of their staff, meaning their clients receive the absolute best in service and expertise. They provide everything from bar staff and managers, to brand promotion teams and mobile bars.
Find out more about what they do here…
Who do they work with?
GetStaffed work with clients across the UK of various sizes, predominantly in the events and promotions sectors. They've provided mobile bars for small functions, through to large teams for established festivals like Creamfields & large venues such as Victoria Warehouse.
They're in high demand, meaning that they're constantly recruiting and training high quality staff for events across the country, 7 days a week. If you know someone who might be suitable, fill in an application form here…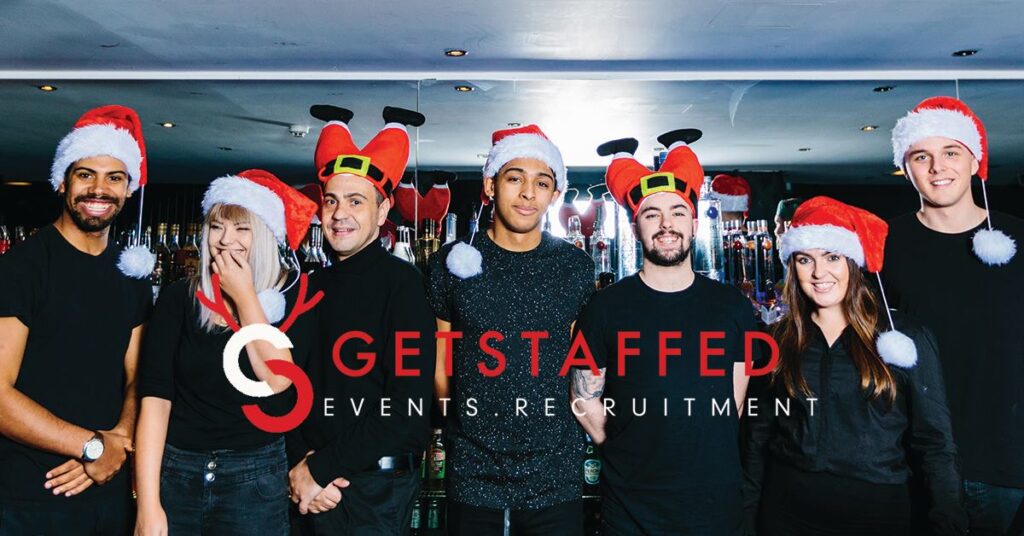 What makes them successful?
The drive and determination of the directors and management is without a doubt one of the key critical success factors for GetStaffed. The 'hands on' approach from these individuals ensures that the company ethos is adhered to at all times, and their reputation grows from strength to strength.
Jack Barron, Marketing Director at Cotton Court says:
"In addition to strong leadership, a considerable factor in their success is the amount they invest in their own people. The training and routes of progression offered to their staff ensures 'buy in' from people at all levels of the business.
The management are approachable, but more importantly, they care about the individuals who work for them as much as they do their clients. That is how you win and retain high quality, loyal staff. It's these staff that are their true selling point and are the foundation of their extremely good reputation."
When asked what he thought made them successful, Managing Director of GetStaffed, Tom Havlin said:
"We've built a solid reputation for being reliable and for providing high quality of staff to events across the country. I think our major point of difference, what sets us apart from our competitors, is the time and money we spend on the development of our team, whether that be team building and social activities, or personal professional development.
We've got a big team, but myself and Tom Craig know every single one of them, and we're always at the events ensuring the reputation of the brand is upheld. We've had some big client wins recently which are helping to stimulate the growth of the business, with much of that additional revenue going back into staff training and development. We believe we're successful because of the people we work with, and we win their commitment and loyalty by demonstrating it ourselves."
How can you find them?
You can get in touch with GetStaffed by email at: info@getstaffeduk.com
Visit their website at: http://www.getstaffeduk.com/
Or call them on: 01772 921107